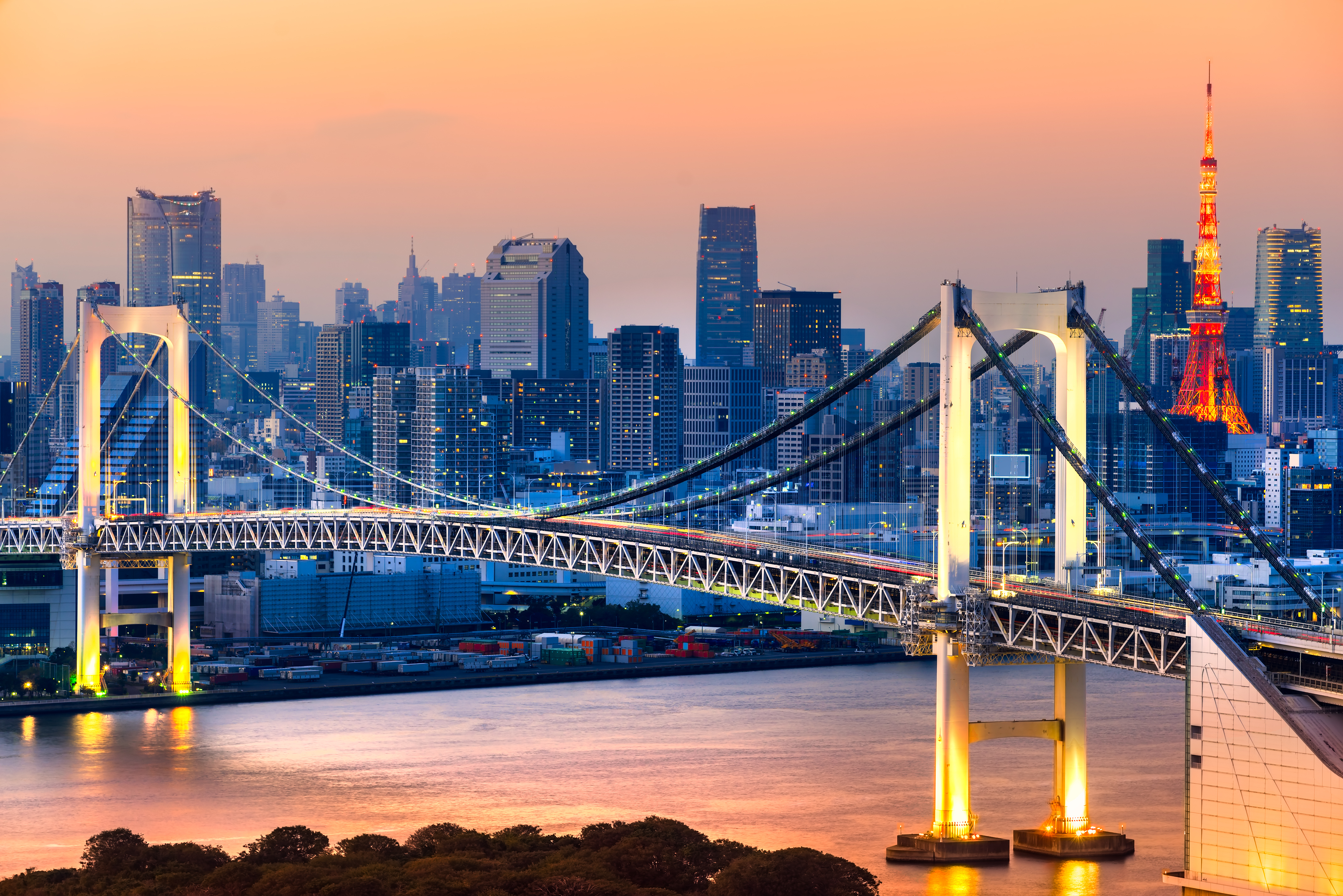 Modern Tokyo coexists with the vestiges of ancient Edo, in the heart of a megalopolis that forms the most populated urban area in the world. Running in Tokyo means changing worlds several times during the same run, from the historic Asakusa district to the Shibuya Crossing.
Tokyo was originally a small fishing village called Edo, which means "the estuary". Between 1603 and 1868, a period marked by the almost total isolation of Japan, which had closed its ports to the world, the city grew to become one of the most populous in the world. With the restoration of the emperor in 1868, it was confirmed as the political heart of Japan: Edo Castle became the residence of the Meiji emperor, ushering in a new era. The city acquired its present name in contrast to Kyoto, the former capital. The original architecture of the Japanese capital did not withstand the terrible earthquake of 1923 and the destruction caused by American air raids. The city, rebuilt after the war, is resolutely modern, a true ode to concrete, glass and steel. Yet, running along its wide avenues gives the feeling of having stepped into the future or into one of the animated films that the Japanese are so fond of. In addition, several huge parks offer pleasant green spaces to walk or relax in. Near the skyscrapers of Shinjuku, the business district, you will discover the Yoyogi Koen, a park in which the Meiji Jingu is nestled, a magnificent temple near which you will see barrels of sake and blessed wine. Nearby, Shibuya, famous for its multi-directional intersection, is said to be one of the city's liveliest districts, thanks to the presence of large shopping centres such as the 109. Tokyo Skytree or Tokyo Tower are a must-see in the city skyline. From the pre-war era, however, there are still some Shinto shrines and Buddhist temples, rebuilt or partially preserved after the bombings, such as the Sensō-ji in Asakusa. Finally, you can end your visit at the Yasukuni Shrine, where kamikaze soldiers used to meet, as it is said to house the souls of fallen soldiers.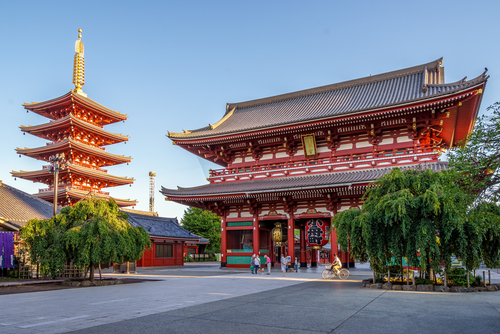 Discover the Asakusa district, home to the famous Senso-ji Temple, with its impressive Treasure-House gate, and the Nakamise, a traditional shopping street. You can then stretch your legs in the Ueno Park, passing the National Museum on your way.
This Smart Run offers a glimpse into the life of Tokyo's ancient residents, as well as featuring the Tokyo of today. Run from the Ryogkoku district, famous for its sumo wrestling arena, via the Electric Town of Akihabara, and finally to the modern Tokyo Skytree.
Discover the Nippon capital! This longer run will give you the opportunity to explore Tokyo's temples and ultramodern district of Shibuya, as well as the chance to experience the unique atmosphere of the Harajuku district.