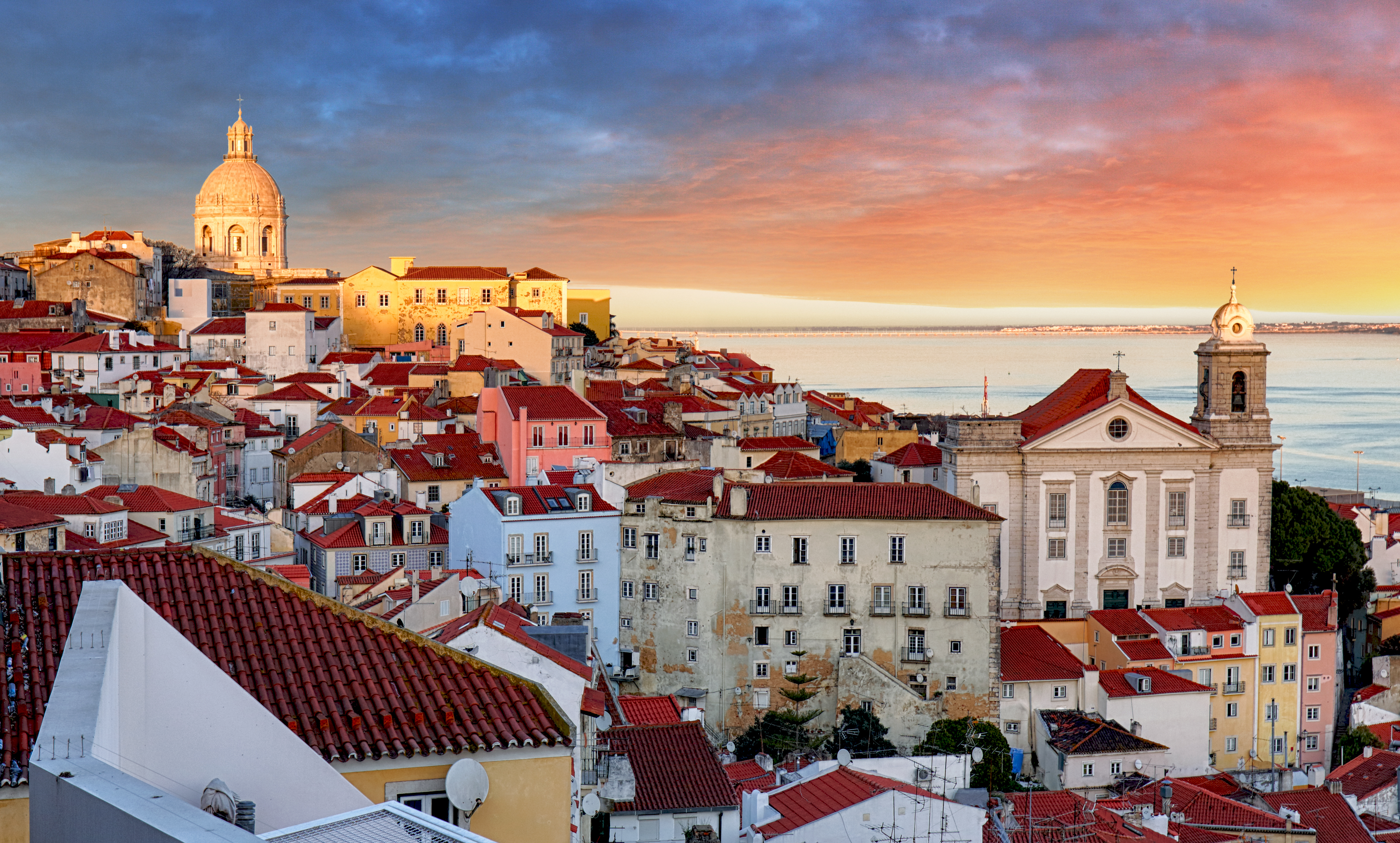 The Portuguese capital, located at the mouth of the Tagus River, boasts impressive vestiges of medieval architecture. Running in Lisbon means enjoying the coolness of the seaside, admiring the Belem Tower or the sumptuous Hieronymites monastery.
Lisbon is the westernmost capital of continental Europe, located between the Atlantic Ocean and the Straw Sea, into which the Tagus River flows. Unlike most large cities, the city limits correspond to the perimeter of the old city. This historic centre, sprawling on seven hills, offers a real challenge to runners, as it includes streets that are too steep for car traffic. It is even possible to take a lift to reach the top of one of them!Despite its southern location, the city has no shortage of green spaces, such as the Ajuda Botanical Garden or the Vasco de Gama Garden. From an architectural point of view, despite the conquest of Lisbon by the Moors in the 8th century, the mosques were transformed into churches after the Reconquista, and few of the buildings from that period have survived intact to the present day. However, the abundance of wealth following the opening of new sea routes in the 16th century allowed the king of the time to build magnificent monuments, that are still in a perfect state of preservation.
This themed route will show you some of the most beautifully decorated buildings in Lisbon. Put your headphones in, and simply open your eyes to the beauty of a traditional Portuguese art: Azulejo.
Ready for a comprehensive tour of Lisbon's city centre? This route will take you to the icons of the city, such as the Santa Justa Lift, the Eduardo the 7th Park, the Estrela Basilica, the National Pantheon, and so much more!
The City of a Thousand Colours
Discover the beautiful colours and stunning architecture of Lisbon, a city bombarded by the sun. On this Smart Run, we will guide you to the most famous sites in the city, such as the Praça do Comércio, Lisbon Cathedral and the City Hall.
From Bairro Alto to Alfama
Discover the most beautiful streets and squares of the Portuguese capital. From Bairro Alto to Alfama, you will come across many of Lisbon's most popular areas, which will no doubt give you an insight into the city's character and authentic atmosphere.